Summary
Current Position: US Representative for OK 2nd District since 2013
Affiliation: Republican
Former Position(s): Businessman from 1997 – 2013
Featured Quote: 
Socialist policies don't work, but that's exactly what President Biden and Speaker Pelosi are forcing on the American people. And now our country is in crisis because of it. Thank you for giving me the opportunity to be here in Washington fighting back. #WeeklyWrapUp
Featured Video: 
Rep. Mullin Questions FBI Director Wray about Threat of Antifa in Intelligence Committee Hearing
News
TULSA, Okla. (KTUL) — The first commercial flight to take off from Afghanistan lands safely in Qatar – 100 foreigners, including Americans, were on board.
It's news Congressman Markwayne Mullin says is encouraging, but he's still skeptical of the operation.
NewsChannel 8's Erin Christy has his reaction to the flight, and his controversial, personal effort to rescue Americans.
Congressman Mullin took a lot of heat over his trip to rescue Americans from Afghanistan.
He says he did it because the organization he teamed up with said they couldn't do it without him.
"At that point, it's how do you say no — you've asked somebody to help you know it's a situation that needs to be taken care of and how do you walk away from it," Mullin said.
Twitter
About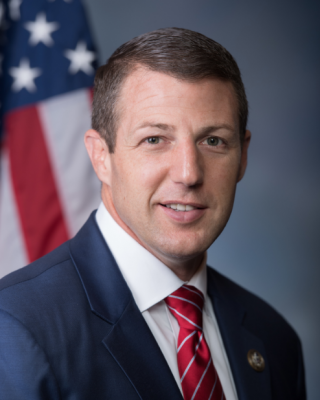 Source: Government page
Congressman Markwayne Mullin was first elected to serve the people of Oklahoma's Second Congressional District in November 2012. He is currently serving his fifth term in office.
Mullin and his wife Christie have been married since 1997 and have six children: Jim, Jayce, Andrew, Larra, Ivy, and Lynette. The Mullin family currently resides on their ranch in Westville, Oklahoma, which includes the original allotment land his family received as Cherokees. They are members of the Assembly of God Church.
A graduate of Stilwell High School, Mullin attended Missouri Valley College on a wrestling scholarship. Shortly after, Mullin's father fell ill and the family's plumbing company encountered financial troubles. Mullin left college to return home and take over his family's business, forgoing his wrestling scholarship and education.
Markwayne and Christie founded multiple successful companies including Mullin Plumbing, Mullin Environmental, Mullin Services, Mullin Properties, and Rowan's Steakhouse to name a few. Today, Mullin Plumbing is one of the largest service companies in the region. Together, Markwayne and Christie employ hundreds of employees across the state. As one of the few business owners in Congress, Mullin brings the business perspective into the national debate on many issues directly impacting Oklahoma's thousands of small businesses.
Mullin is an enrolled member of the Cherokee Nation. As one of only five Native Americans currently serving in the House, Mullin brings a firsthand knowledge of Native American issues to Washington, D.C.
Mullin is a former Mixed Martial Arts (MMA) fighter with a professional record of 5-0 and he was inducted into the Oklahoma Wrestling Hall of Fame in 2016. He remains active in the wrestling community and on any given weekend he can be found coaching his kids and other young people in tournaments across the country. Mullin also leads a bipartisan workout group every morning he is in Washington, bringing both Republicans and Democrats together in their dislike of burpees.
In 2010, Mullin completed his education and received his degree in Applied Science in Construction Technology from Oklahoma State University Institute of Technology. Additionally, he received an honorary doctorate degree from Bacone College in 2018.
Mullin currently serves on the House Energy and Commerce Committee, including the Subcommittee on Communications and Technology, Subcommittee on Health, and on Environment and Climate Change. Mullin also serves on the House Permanent Select Committee on Intelligence, including the Subcommittee on Defense Intelligence and Warfighter Support and the Subcommittee on Strategic Technologies and Advanced Research.. Additionally, Mullin is a member of a number of  caucuses, and is a co-chair of the House Energy Action Team (HEAT) and the Innovation Caucus.
Voting Record
Caucuses 
ghhgggg
Offices
Washington, D.C. Office
2421 Rayburn House Office Building
Washington, D.C. 20515
Phone: (202) 225-2701
Fax: (202) 225-3038
Hours: Monday-Friday, 9:00am-6:00pm ET
McAlester District Office
1 E. Choctaw, Suite 175
McAlester, OK 74501
Phone: (918) 423-5951
Fax: (918) 423-1940
Hours: Monday-Friday, 8:00am-5:00pm CT
Muskogee District Office
811-A N. York St.
Muskogee, OK 74403

Phone: (918) 687-2533
Fax: (918) 686-0128
Hours: By appointment only.
Claremore District Office
223 W. Patti Page Blvd.
Claremore, OK 74017
Phone: (918) 283-6262
Fax: (918) 923-6451
Hours: Monday-Friday, 8:00am-5:00pm CT
Contact
Email:
Web
Government Page, Campaign Site, Twitter, YouTube, Facebook, Wikipedia
Politics
Source: none
Campaign Finance
Open Secrets – We Follow the Money
Voting Record
VoteSmart – Key Votes & Ratings
Search
Wikipedia Entry
Mark Wayne "Markwayne" Mullin (born July 26, 1977) is an American politician, businessman, and former professional mixed martial arts fighter serving as the U.S. representative for Oklahoma's 2nd congressional district since 2013. He is a member of the Republican Party. Mullin's district covers about a quarter of the state in its eastern part. He is a candidate in the 2022 United States Senate special election in Oklahoma.
Early life and education
Mullin was born on July 26, 1977, in Tulsa, Oklahoma.[2] He graduated from Stilwell High School in Stilwell, Oklahoma.[3] He attended Missouri Valley College in 1996, but did not graduate.[2] In 2010, Mullin received an associate degree in construction technology from Oklahoma State University Institute of Technology.[2][4]
Business career
Mullin took over his family's business, Mullin Plumbing, at age 20, when his father fell ill. He also owns Mullin Properties, Mullin Farms, and Mullin Services.[5] He hosted House Talk, a home improvement radio program syndicated across Oklahoma, on Tulsa station KFAQ.[2][6]
U.S. House of Representatives
Elections
2012
In June 2011, incumbent Democratic U.S. Congressman Dan Boren announced that he would retire at the end of 2012.[7] In September 2011, Mullin declared his candidacy for the 2012 elections to the United States House of Representatives to represent Oklahoma's 2nd congressional district.[8] Mullin branded himself as an outsider; his campaign slogan was "A rancher. A businessman. Not a politician!"[9]
In the six-candidate Republican primary, Mullin finished first with 42% of the vote; state representative George Faught ranked second with 22% of the vote.[10] In the runoff primary election, Mullin defeated Faught 57%–43%.[11][12]
The 2nd District has historically been a classic "Yellow Dog" Democratic district, but has steadily trended Republican as Tulsa's suburbs have spilled into its northern portion. For this reason, Mullin was thought to have a good chance of winning the election. He defeated the Democratic nominee, former district attorney Rob Wallace, 57%–38%,[13] becoming the first Republican to represent the district since Tom Coburn in 2001,[14] and only the second since 1921.
2016
In the June 2016 Republican primary, Mullin defeated Jarrin Jackson by 27 percentage points. In the November general election, he defeated Democrat Joshua Harris-Till by 47 percentage points.[15]
2018
When he first ran for Congress in 2012, Mullin promised to serve only three terms (six years), but in July 2017 he released a video announcing that he would run for a fourth term in 2018, saying he was ill-advised when he made the promise to only serve three terms.[16] After he reneged on this promise, former U.S senator Tom Coburn said he would work to oust Mullin from office.[15] Mullin won a four-way Republican primary with 54.1% of the vote, and was reelected in November with 65% of the vote.
2020
In 2020, Mullin won the Republican primary with 79.9% of the vote, and was reelected in November with 75% of the vote.
Tenure
On February 5, 2014, Mullin introduced the bill To revoke the charter of incorporation of the Miami Tribe of Oklahoma at the request of that tribe (H.R. 4002; 113th Congress), which would accept the Miami Tribe of Oklahoma's request to revoke the charter of incorporation issued to it and ratified by its members on June 1, 1940.[17]
In 2015, Mullin condemned the Supreme Court ruling in Obergefell v. Hodges, which held that same-sex marriage bans violated the constitution.[18]
In April 2017, Mullin drew criticism when he was recorded during a town hall meeting telling his constituents that it was "bullcrap" that taxpayers pay his salary. He said, "I pay for myself. I paid enough taxes before I got here and continue to through my company to pay my own salary. This is a service. No one here pays me to go."[19]
In December 2020, Mullin was one of 126 Republican members of the House of Representatives to sign an amicus brief in support of Texas v. Pennsylvania, a lawsuit filed at the United States Supreme Court contesting the results of the 2020 presidential election, in which Joe Biden defeated incumbent Donald Trump.[20] The Supreme Court declined to hear the case on the basis that Texas lacked standing under Article III of the Constitution to challenge the results of an election held by another state.[21][22][23]
During the 2021 United States Capitol attack, Mullin, along with Texas representatives Troy Nehls (a former Sheriff and Army veteran) and Pat Fallon (an Air Force veteran) helped U.S. Capitol Police build barricades and protect the doors to the House chamber from the rioters. He and many of his colleagues were later ushered to a secure location, where he declined offers to wear a mask, in violation of House rules.[24][25] Mullin said that he witnessed the shooting of Trump supporter Ashli Babbitt during the attack, which occurred after she climbed through a barricade leading towards the House Chamber; Mullin's opinion was that the Capitol police officer "didn't have a choice" but to shoot, and that this action "saved people's lives", with members of Congress and their staff "in danger" from the "mob".[26][27][28]
In 2021, Mullin was one of 29 Republicans to vote to reauthorize the Violence Against Women Act.[29] This bill expanded legal protections for transgender people, and contained provisions allowing transgender women to use women's shelters and serve time in prisons matching their gender identity.[30]
Mullin, along with all other Senate and House Republicans, voted against the American Rescue Plan Act of 2021.[31]
August 2021 Afghanistan visit
On August 30, 2021, during the final days of the U.S. withdrawal from Afghanistan, Mullin asked officials of the U.S. embassy in Tajikistan for assistance in going to Afghanistan to retrieve five American citizens. Because the plan involved violations of Tajikistan currency restrictions, the embassy staffers refused. The U.S. State Department had warned Mullin not to try his own rescue of Americans in Afghanistan, and House Speaker Nancy Pelosi and House Republican Leader Kevin McCarthy had both urged members of Congress to avoid travel to Afghanistan during the final days of the U.S. military presence.[32]
Committee assignments
Caucus memberships
Mixed martial arts record
Professional record breakdown
3 matches
3 wins
0 losses
By knockout
1
0
By submission
2
0
| Res. | Record | Opponent | Method | Event | Date | Round | Time | Location | Notes |
| --- | --- | --- | --- | --- | --- | --- | --- | --- | --- |
| Win | 3–0 | Clinton Bonds | TKO (punches) | XFL | April 7, 2007 | 2 | 1:27 | Tulsa, Oklahoma, United States | |
| Win | 2–0 | Clinton Bonds | Submission (armbar) | XFL Superbrawl | February 3, 2007 | 2 | N/A | Tulsa, Oklahoma, United States | |
| Win | 1–0 | Bobby Kelley | Submission (rear-naked choke) | XFL | November 11, 2006 | 1 | 0:46 | Miami, Oklahoma, United States | |
Personal life
Mullin and his wife, Christie, live in Westville, a few miles from the Arkansas border, and have six children.[2] He is an enrolled citizen of the Cherokee Nation.[36] Mullin is one of four Native Americans in the 117th Congress. The others are Tom Cole of Oklahoma (Chickasaw Nation),[37] Yvette Herrell of New Mexico (Cherokee Nation),[38] and Sharice Davids of Kansas (Ho-Chunk Nation). Deb Haaland of New Mexico (Laguna Pueblo) was the fifth[39] until she resigned in March 2021 to become Secretary of the Interior, returning the number of Native Americans in Congress to four.
References
External links
Issues
Committees
Committee on Energy and Commerce
Subcommittee on Health
Subcommittee on Environment and Climate Change
Subcommittee on Oversight and Investigations
Legislation
Sponsored and Cosponsored
Issues